Auto-Pick up a percentage of gold dropped on the ground (10%)
Auto-Pick up meteors
Automatically spam meteor scrolls on items in Twin City

Meteor Scrolls will keep trying to upgrade the item up to 10 times
Meteor Scrolls do not break the item if it fails.
It acts as if you used 10 meteors, meaning every meteor has a chance for a socket (if it successfully upgrades the item)
The item will upgrade as many levels as it succeeds (this means a level 1 ring could go up to level 100)

Teleport to any City without using Scrolls (1 minute cooldown)
Remotely pack Meteors into Meteor Scrolls (Right click on a Meteor when you have 10 Meteors in your inventory)
VIP Mining - You no longer receive ANY ores in your inventory, only gems!
Better notifications for item drops (+1, Super, DB, Meteor)
Automatically all Warehouses expanded
1 Free Gender change per month (use the NPC on Market)
1 Free Body Size change per month (use the NPC on Market)
1 Free Name Change per month (use the NPC on Market)
Improved visual notifications
Effect around your character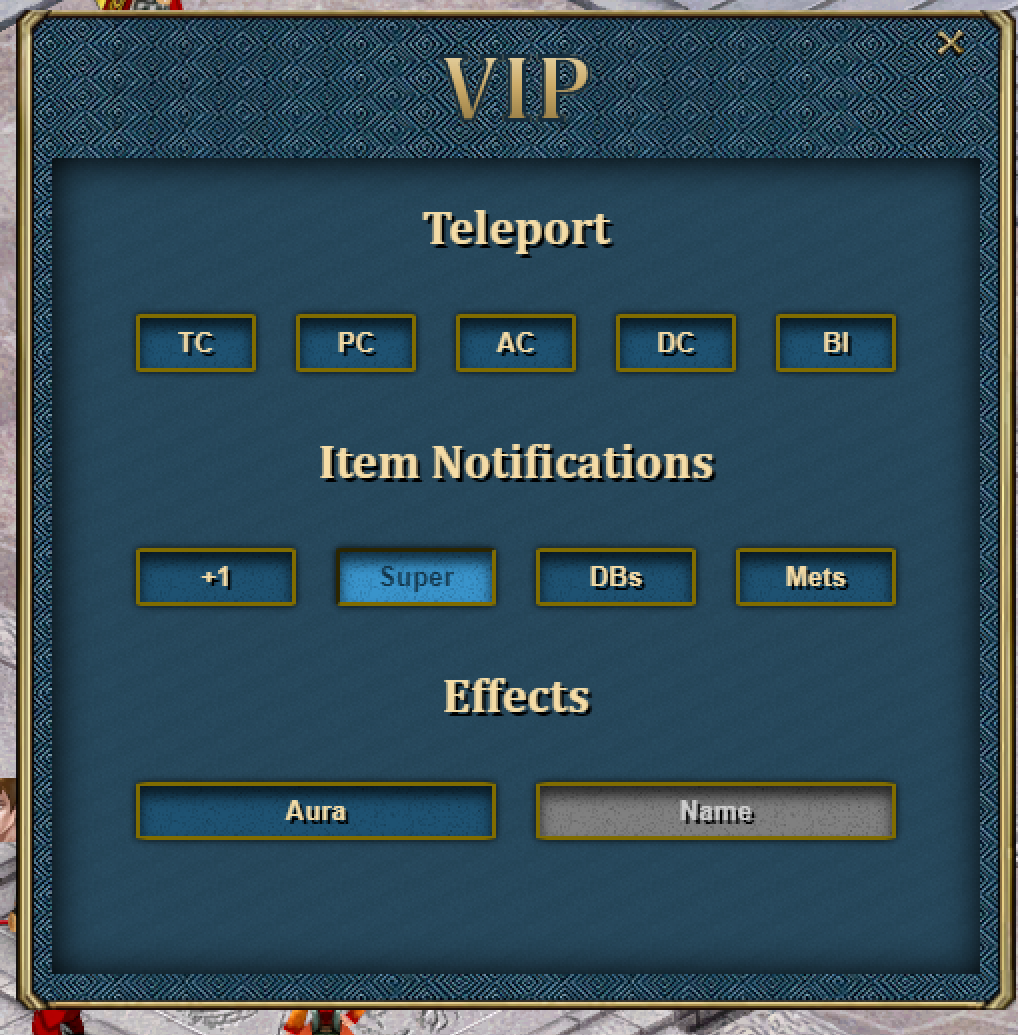 Custom title/name effect
New/unique hairstyles
Suggest some!